Timir K. Paul, M.D.
Cardiology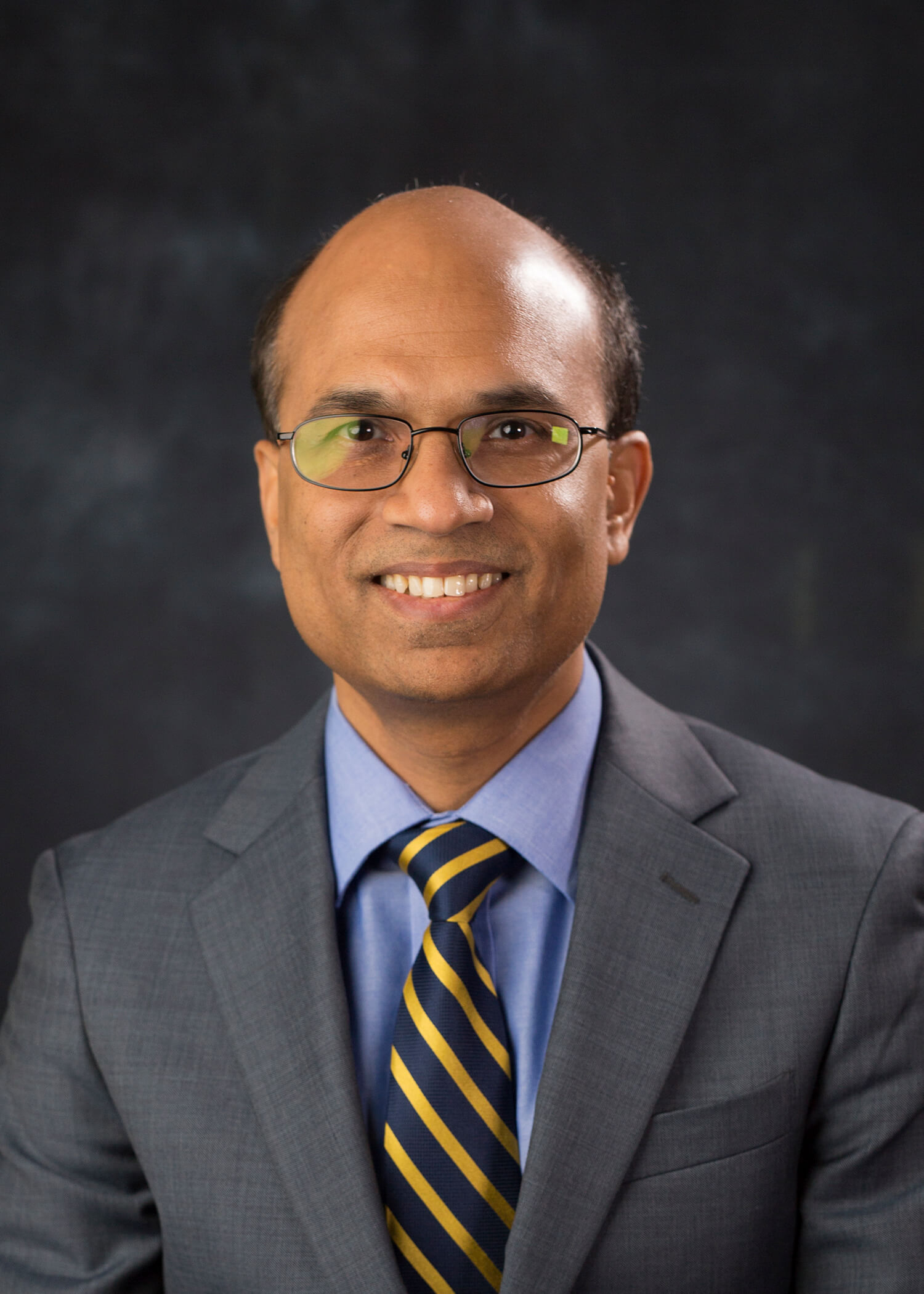 Specialty:

Call for an Appointment:

423-979-4100

Location(s):

Timir Paul, MD is an Associate Professor of Medicine at East Tennessee State University, TN. He currently serves as Director of Interventional Cardiology, Associate Program Director of Cardiology Fellowship, and Director of Cardiovascular Research at Quillen College of Medicine. He is a full-time interventional cardiologist. He performs coronary angioplasty and stenting via radial artery and complex coronary angioplasty and stenting with hemodynamic supports. He performs endovascular angioplasty and stenting for peripheral arterial diseases (PAD) such as renal artery and lower limb salvage procedures. He also performs Transcatheter Aortic Valve Replacement (TAVR) procedures without needing surgery.

He is a recipient of the Excellence in Teaching Award for the four consecutive years since the inception of this award given by cardiology fellows. He is a member of the Alpha Omega Alpha Medical Honor Society. He received a National Young Leadership recognition 2018 from Cardiovascular Research Technologies Foundation. He is recognized as an Emerging Leader Mentorship Circle Member by the Society of Cardiovascular Angiography and Interventions. He received Dean's Distinguished Research Award in 2019 from Quillen College of Medicine. He is also a recipient of the Scarlet Sash Society Honor by Quillen College of Medicine graduating class of 2019 for special recognition as an outstanding educator and mentor.

His research paper and recommendations changed the 2018 European Society of Cardiology guidelines on myocardial revascularization after 16 years. Dr. Paul has authored more than 150 publications. He published and presented more than 150 abstracts in national and international scientific meetings. His abstract received the "Best of the Best Abstracts Award" at the Society for Cardiovascular Angiography and Intervention, 2018. His papers have been cited in the European Society of Preventive Cardiology Guidelines and Heart Disease and Stroke Statistics—2018 Update and 2017 Update: a report from the American Heart Association. He collaborated and implemented two IRB approved retrospective and prospective multicenter national registries as a local PI in collaboration with UT Southwestern, first for ETSU. He received a PCORI award (2017-2019) an interdisciplinary grant for conducting a clinical trial as a co-investigator.

He is an invited speaker for several national scientific meetings including Cardiovascular Revascularization Therapy, Society for Cardiovascular Angiography and Intervention, Complex Cardiovascular Catheter Therapeutics, Cardiovascular Innovations, Emory Practical Interventional Conference, and New Cardiovascular Horizons. He currently serves as Academic Editor for PLOS ONE journal and served as guest editor for this journal. He also serves on the editorial board for Cardiovascular Revascularization Medicine and Heart International Journals. He is an ad-hoc reviewer for many prestigious cardiology journals including Circulation: Cardiovascular Interventions, Catheterization Cardiovascular Interventions, Atherosclerosis, British Medical Journal, American Journal of Cardiology, American Heart Journal, Journal of Interventional Cardiology, Journal of Invasive Cardiology, and several others. He serves as a reviewer for the American Heart Association grant.
EDUCATION AND TRAINING:
Fellowships: Cardiovascular Disease, Ochsner clinic, New Orleans, LA
Interventional Cardiology, University of North Carolina-Chapel Hill, NC
Residency: Internal Medicine Quillen College of Medicine, Johnson City, TN
Medical Degree: Dhaka Medical College, Bangladesh
Ph.D. and MPH: Cardiovascular Epidemiology and Biostatistics by Tulane University, New Orleans
BOARD CERTIFICATIONS:
American Board of Internal Medicine
American Board of Cardiovascular Diseases
American Board of Interventional Cardiology
HOSPITAL AFFILIATIONS:
Franklin Woods Community Hospital
Johnson City Medical Center
Sycamore Shoals Hospital