James Myers, M.D.
Infectious Disease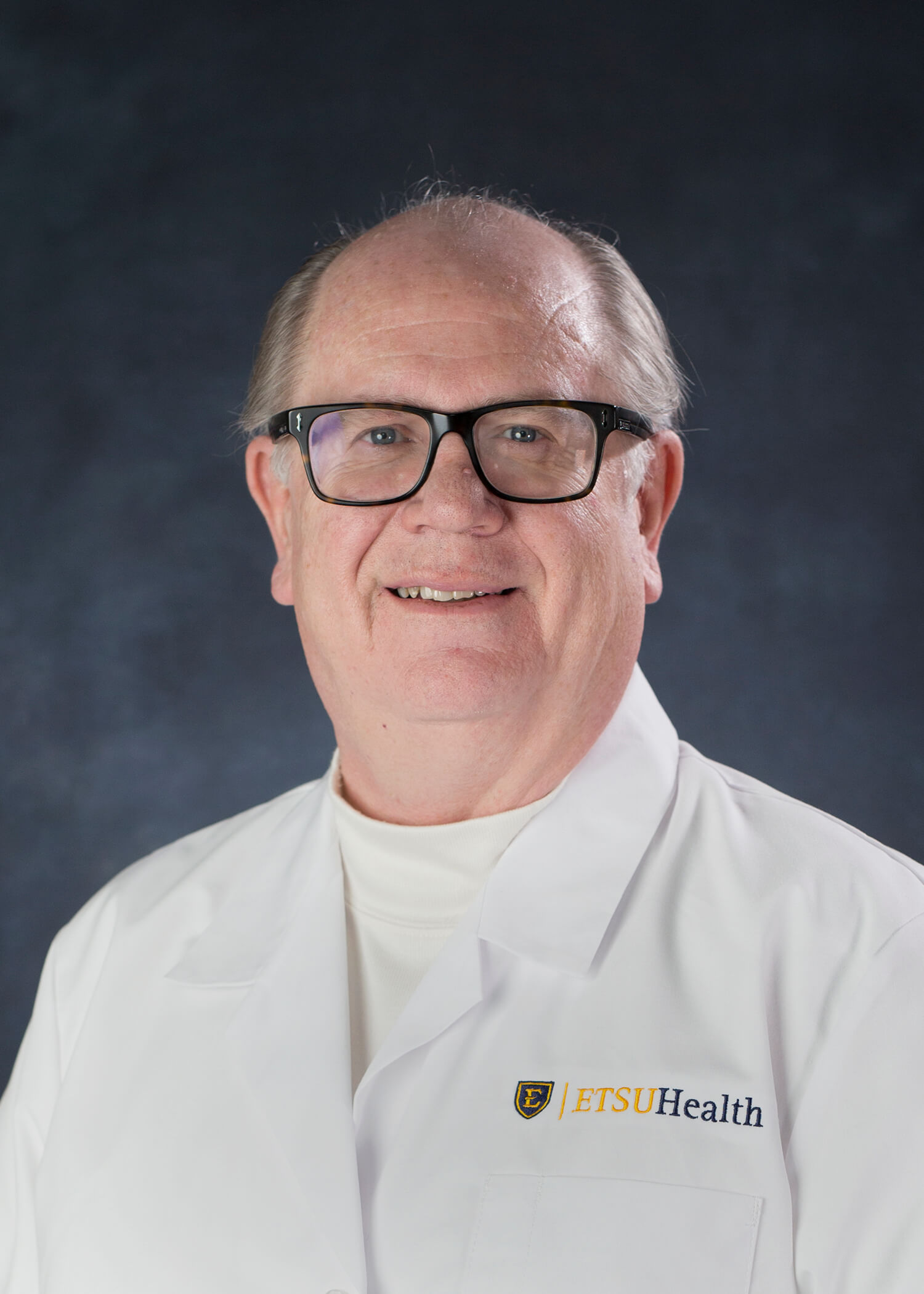 Specialty:

Infectious Inflammatory and Immunologic Disease
Fungal infections; Infection control
Epidemiology

Call for an Appointment:

423-930-8337

Location(s):

James Myers, M.D., is a professor of medicine at East Tennessee State University's Quillen College of Medicine in Johnson City. Dr. Myers is a native of this area and graduated with a degree in chemistry from ETSU.
After earning his medical degree at Wake Forest (Bowman Gray School of Medicine), Dr. Myers completed his residency in internal medicine and fellowship in infectious diseases at East Tennessee State University. He previously served on the faculty as the fellowship director for infectious diseases but has now taken over as program director in the Department of Internal Medicine.
Dr. Myers is board certified in Internal Medicine and Infectious Diseases and is a member of the American College of Physicians, the American Society of Microbiology, and the Infectious Diseases Society of America. He is the author of several book journals and articles in peer-reviewed journals.
EDUCATION AND TRAINING:
Graduate: MD, Bowman Gray School of Medicine, Winston-Salem, NC, 1981-1985
Internship: Internal Medicine, James H. Quillen College of Medicine, East Tennessee State University, Johnson City, TN, 1985-1986
Residencies: Internal Medicine, James H. Quillen College of Medicine, East Tennessee State University, Johnson City, TN, 1986-1988
Fellowships: Infectious Diseases Fellowship, James H. Quillen College of Medicine, ETSU, Johnson City, TN, 1988-1990
BOARD CERTIFICATIONS:
American Board of Internal Medicine, 1988;
American Board of Internal Medicine, Infectious Diseases, 1990
HOSPITAL AFFILIATIONS:
Johnson City Medical Center, Johnson City, TN